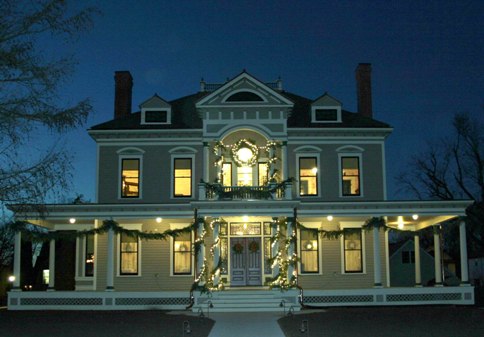 The Dayton House is a gathering place for any occasion. You're limited only by your imagination. We provide the setting for memorable gatherings, such as groom's dinners, wedding ceremonies, bridal and baby showers, birthday parties, tea parties, and business meetings.
Call now to reserve your date. We schedule events far in advance, especially during the holidays and the spring/summer months.
The entire main floor of the Historic Dayton House is handicap accessible, with a ramped exterior walkway leading to one entrance and a main floor handicap accessible bathroom. However, there is no elevator service and only stairways lead to the second floor.
Rental rates include use of our kitchen and the set up of tables, chairs, and linens.
Rates are based upon setup required for each group size.
Rates are subject to change. Please call for the most current pricing.
Refer to our Facility Use Policy for more information.
Your Membership may qualify you for a discounted rate.
You may bring in your own food for events, or contract with a caterer of your choice.
Standard Rate

Main Floor

1 to 12 guests
$75.00
13 to 28 guests
$150.00
29 to 54 guests
$220.00
55 to 75 guests
$300.00
76 to 100 guests
$400.00
Premium Rates

Friday/Saturday after 5pm
Main Floor

1 to 12 guests
$110.00
13 to 28 guests
$230.00
29 to 54 guests
$330.00
55 to 75 guests
$450.00
76 to 100 guests
$600.00
Maximum Group Size
To protect and preserve our historic home and its furnishings and to comply with current fire code, we must strictly adhere to our guest limits*
Seated Dinner: 60 guests
Hors d'oeuvre reception: 100 guests
*Occasionally a larger group may be accommodated with prior negotiated arrangements.
Guest Suites

Sunday-Thursday: Smallwood Suite
$110.00/night
Friday-Saturday: Smallwood Suite
$130.00/night
Sunday-Thursday: Dayton Suite
$120.00/night
Friday-Saturday: Dayton Suite
$140.00/night