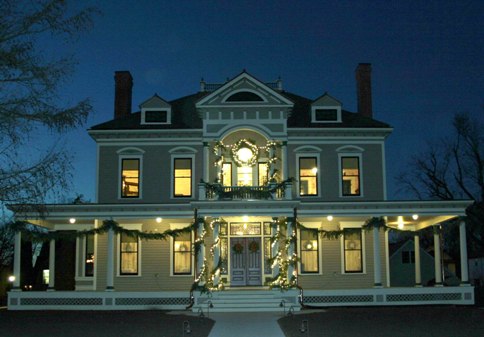 The Dayton House is a gathering place for any occasion. You're limited only by your imagination. We provide the setting for memorable gatherings, such as groom's dinners, wedding ceremonies, bridal and baby showers, birthday parties, tea parties, and business meetings.
Call now to reserve your date. We schedule events far in advance, especially during the holidays and the spring/summer months.
The entire main floor of the Historic Dayton House is handicap accessible, with a ramped exterior walkway leading to one entrance and a main floor handicap accessible bathroom. However, there is no elevator service and only stairways lead to the second floor.
WEEKDAY RATES
Monday, Tuesday, Wednesday & Thursday
Main Floor
$100 per 4 hours - No Frills*
$60 per hour - Frills
* additional hours will be $25/hr
-----
WEEKEND RATES
Friday, Saturday & Sunday
$100 per 4 hours - No Frills*
$85 per hour - Frills
* additional hours will be $25/hr
-----
ONE ROOM w/TABLE
$30 per hour
Guest Suites
Smallwood Suite
$175.00/night
Dayton Suite
$200.00/night